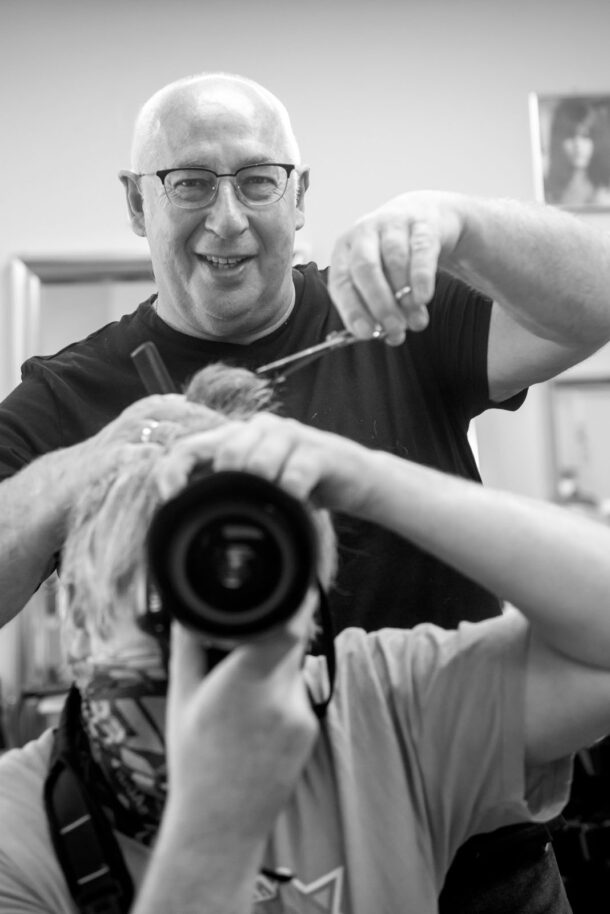 This episode is a conversation with Robert Macaulay of Robert's Hair Design of Duke St, Dennistoun. Robert was born and brought up in Sword St and knows Dennistoun intimately.

Our conversation goes into life in the area in Robert's youth, how he started his working life at the age of 9, his memories of cinemas in the area, childhood holidays, the Dennistoun Palais in its roller disco days, roller hockey, the music scene in Glasgow of his younger days, his professional life and lots more besides.

As we recorded this conversation over Zoom there are occasional odd noises and pinging sounds, I've tried to edit them out where possible, but you will hear the whistle and echo for which I apologise.
Thank you to Gail and Alison at Florresters on Duke St, and Mairi Binnie for putting me in contact with Robert.
There are so many more tales to be told, so if you know someone who knows tales of Dennistoun, Sighthill or Haghill and you think they'd be willing to talk to us for the podcast, we'd love to hear from them! I'm particularly keen to speak to folk from Haghill as we've not spoken to anyone there yet. I'd also love to speak to anyone from the diverse immigrant communities in the area, so please do drop us a line on info@tales-fae-the-east.com with any contacts you think would be willing to talk.

Thank you for listening!
Robert Macaulay Podcast:
Robert Macaulay: Episode Links
Croy Beach | Balloch | Saltcoats | Reidvale Housing Association
Old Glasgow Cinemas | The 10 Commandments | Rendezvous Cafe
Togneri Family came from Barga | Fish and chip festival
Dennistoun Palais | Tongs | McCormack's Music Shop | Glasgow Roller Hockey
St Mungos Academy | Dundee Blues Festival | Greens Playhouse
The Electric Gardens | Eire Apparent | Slade | Stan Webb's Chicken Shack
Family | the Poets | Dream Police | Teargas | Frankie Miller – Love Letters
Dean Ford and the Gaylords – Marmalade | Vidal Sassoon
Jingles of London | Coia's Café | Florresters
---
Our other Podcasts